About Saffron
Saffron is the most expensive spice in the world. Saffron cultivation is common in Iran Particularly in cities of Torbat, Taybad, Bakharz, Gonbad, Sabzevar, neishaboor in Khorasan Razavi province also cities of Qaen, Bahestan, Ferdos, Serayan and Birjand in south Khorasan district, and recently in fars, Kerman and Lorestan.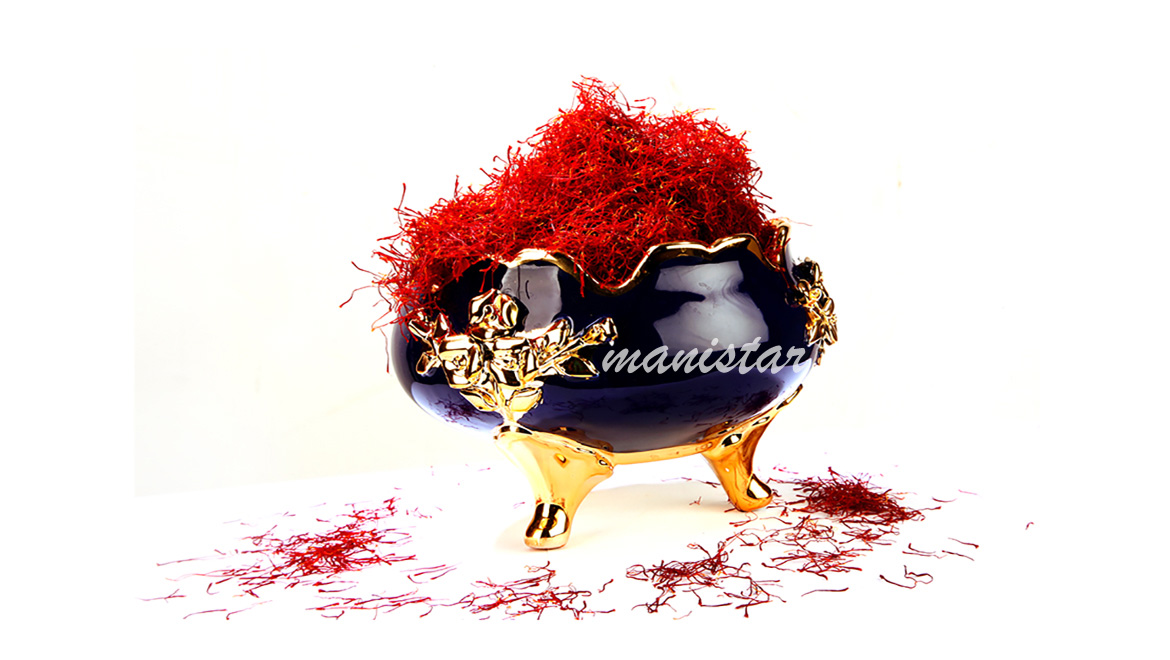 Saffron is a small perennial plant with height of 10 to 30 cm. From the middle of bulb or base of the stem a number of long and thin leaves emerge. flower stems out of the middle which leads to one to tree flowers. The flowers have six purple petals, in some varieties The color might be red or violet. The flowers have tree stamens and one pistil leading to stigma branches that its well known as the color of saffron and it has a slightly bitter taste and aromatic odor.
Saffron maintenance
Saffron should be kept away from light and moisture and must be stored in sealed glass containers. Also the best way to consume is using it in powder from and in the shortest time possible. Plastic container is not suitable for this purpose.The point that Saffron essential oils can evaporate in the case of wrong-done maintenance, its essential oils evaporate over time and pharmacological effects and the taste of it could be reduced and its quality will be lowered.
Note
Due to the high price of this seasoning most of the time it might be mixed with fake materials. It's recommended that you use a reputable brands. fraud Saffron can be detected well with microscopy techniques. To better saffron powder by small grinding it is advisable to about for 1 to 5g of saffron, added 2 or 3g of sugar. The most important point in this case of quality is that Safarnal which matters as a toxic substance considered to be very low or absent in Iranian saffron. While the percentage of the substance in some other type of the saffron coming from parts of the world is relatively high. It is clear that Iranian saffron is preferred over other types. Saffron can be used directly in powder form and the best format of using saffron powder in foods or drinks involves adding a little amount of warm water and soaking it for a few minutes and finally stirring it with spoon and then you can mixed it with assurance to have a brilliant taste.
Saffron ingredients
The most important ingredients in saffron are yellow color compounds which well soluble in water (Crocetin derivatives) Bitter compounds, such as Picrocrocin which is particularly stomach tonic, Aromatic substances which its most important composition is Safarnal that sometimes constitute 1% of saffron, oil up to 10%, moisture around 10 to 13% and mineral compounds about 5%.
Saffron Usage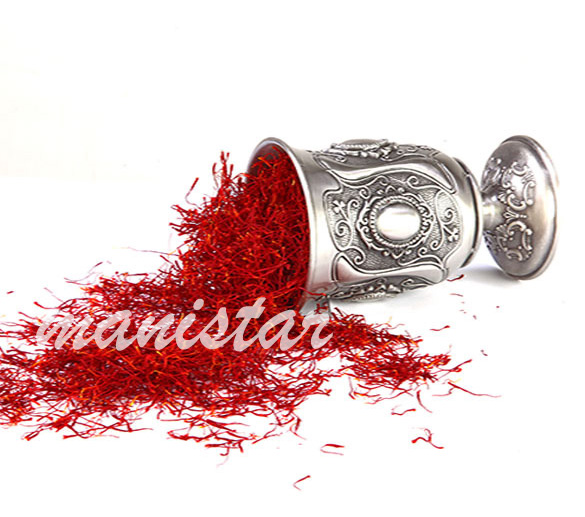 Saffron gives food flavor and color, therefor saffron has been used in food industry such as sausage making, in confectionery products as prepared cake powder, in Medicine like antidepressant drugs, in textile industries such as dyeing silk fabrics, in production of alcoholic and non-alcoholic beverages as natural flavoring etc.